Traveling along the east coast of Australia in December means enjoying the sun, the white sandy beaches and the warm water of the Coral Sea. A very special place to experience all this is the Whitsunday islands, a group of 74 islands that lie off the coast of Queensland and form part of the Great Barrier Reef. The islands are one of the most popular Australian tourist destinations and that is why we booked a day cruise that included a three-hour stay at Whitehaven Beach, a trip to the reef at Mantaray Bay for snorkeling, a bushwalk to Hill Inlet Lookout and a BBQ at the beach.
The name comes from Captain James Cook, who discovered these islands in 1770. He was struck by the area's beauty and named the island "Whit Sunday", the seventh Sunday after Easter.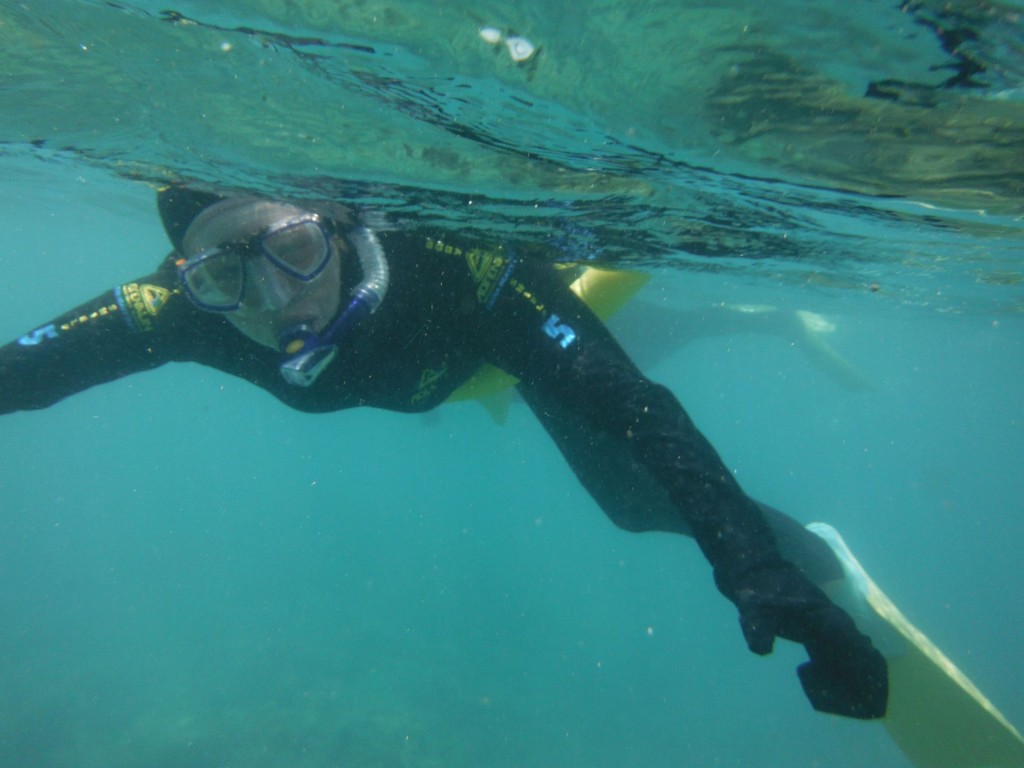 The staff of the boat "Whitehaven Xpress" was very professional and friendly. They provided us with snorkeling equipment and a stinger suit, which had to cover each part of our body, as stingers are a plague along the Australian coast between November and May and it is very dangerous to swim in the open sea without such special Lycra suits.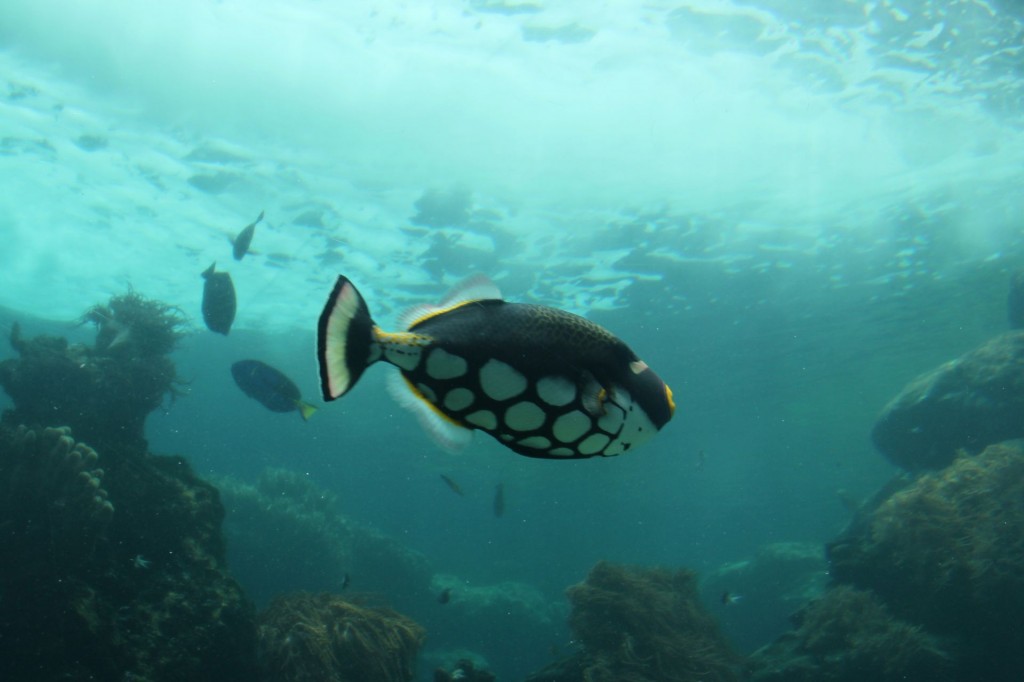 Snorkeling at the coral reef was really great. We saw a lot of colorful fishes of all sizes and the coral reef was a kind of surrealistic underwater "landscape". Paul made a lot of pictures with his underwater camera.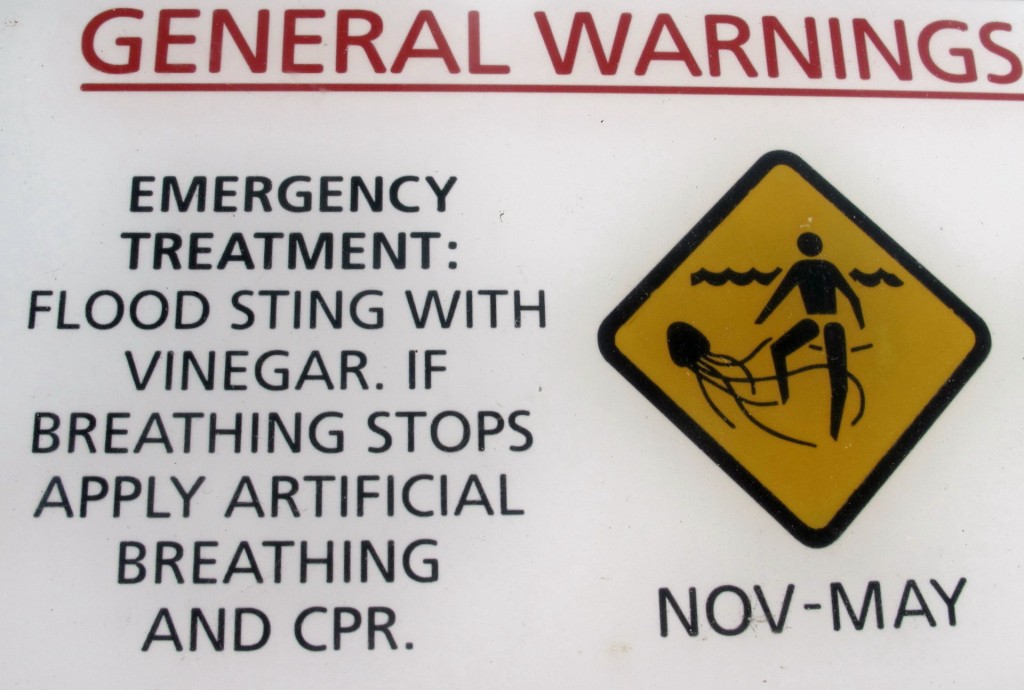 The guides accompanied us for a short bushwalk to the Hill Inlet Lookout, from where we could see the pristine beaches and the clear aquamarine waters of the area.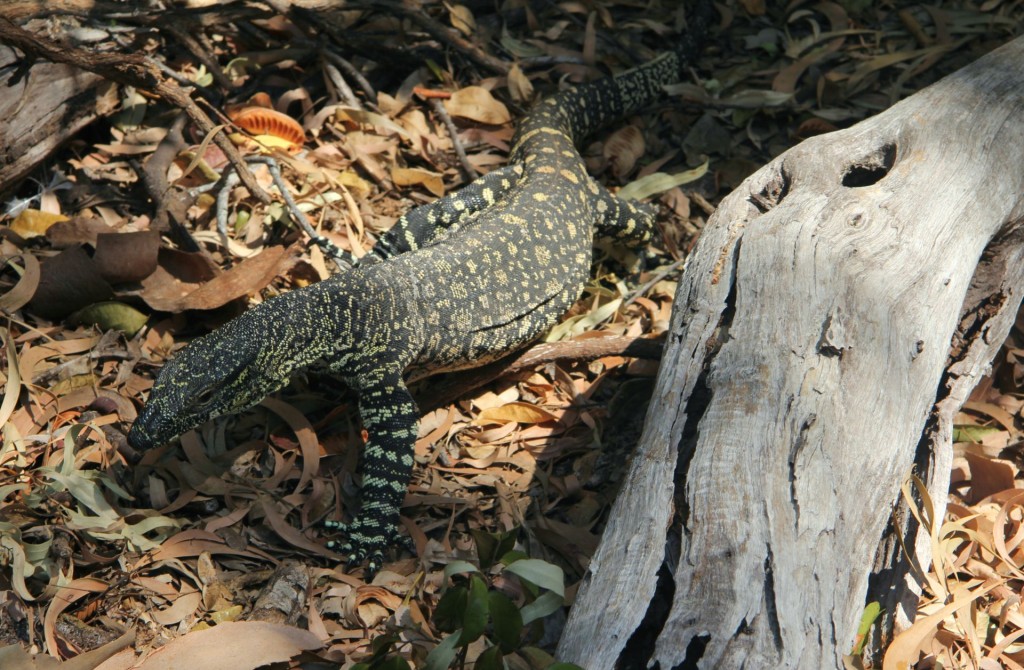 We had our BBQ lunch at Whitehaven Beach, which consists of fine, brilliant white sand. Except for seagulls, huge goanna's approached the picnic place, hoping to get some food. They got used to the presence of tourists and they are not dangerous at all.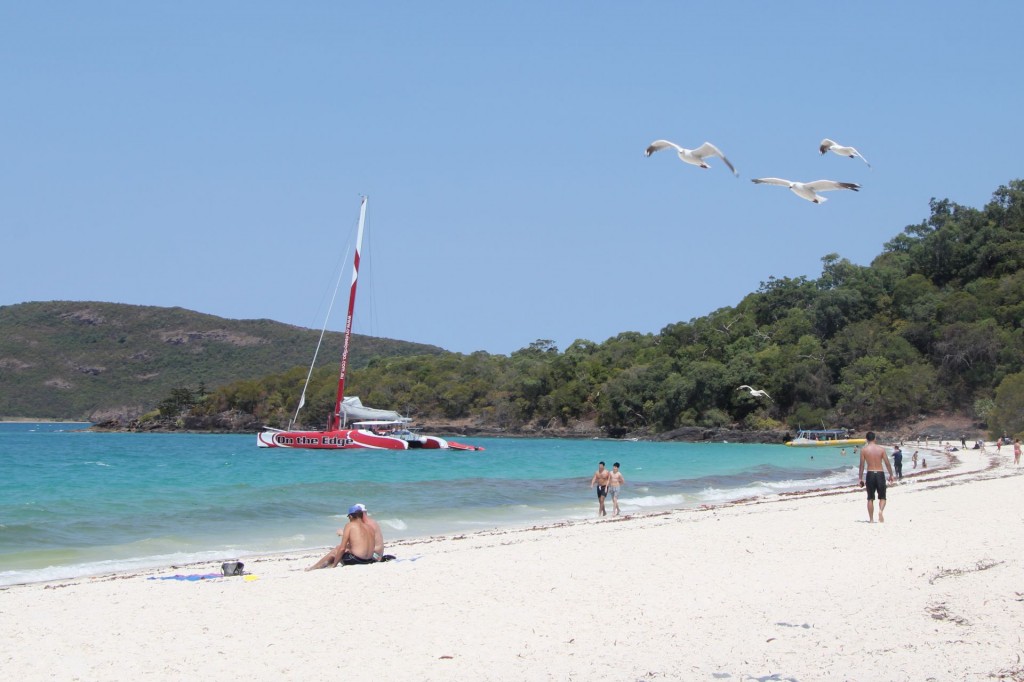 Whitehaven beach presents the image that is often used in Australian tourism brochures and on TV spots. The sand is 98% pure silica and that is the reason why it never gets hot, so that you can easily walk along the beach. It is always being voted one of the best beaches of the world, regardless of the stinger problem.
We had a great day on the Whitsunday Islands. However, nobody warned me to protect myself against the numerous sand flies! And thus I spent the whole night scratching my itching and painful bites. It was a good lesson for the remaining part of my trip through Australia!