The last weekend, warm and sunny, was an excellent opportunity to make a tour around the Lovćen National Park and enjoy the beautiful autumn colours of the beech forests and the spectacular view from the rotunda of Njegoš's mausoleum on the summit of Jezerski Vrh.
We took the road from Cetinje to Ivanova Korita and then continued to the village of Dolovi, where we made a short walk in the picturesque surroundings. Old stone houses, ruins and green land plots divided by stone walls form a harmonious entity. Some new houses are under construction, but all of them are made of stone and they do not disturb the typical atmosphere of this Montenegrin mountain village.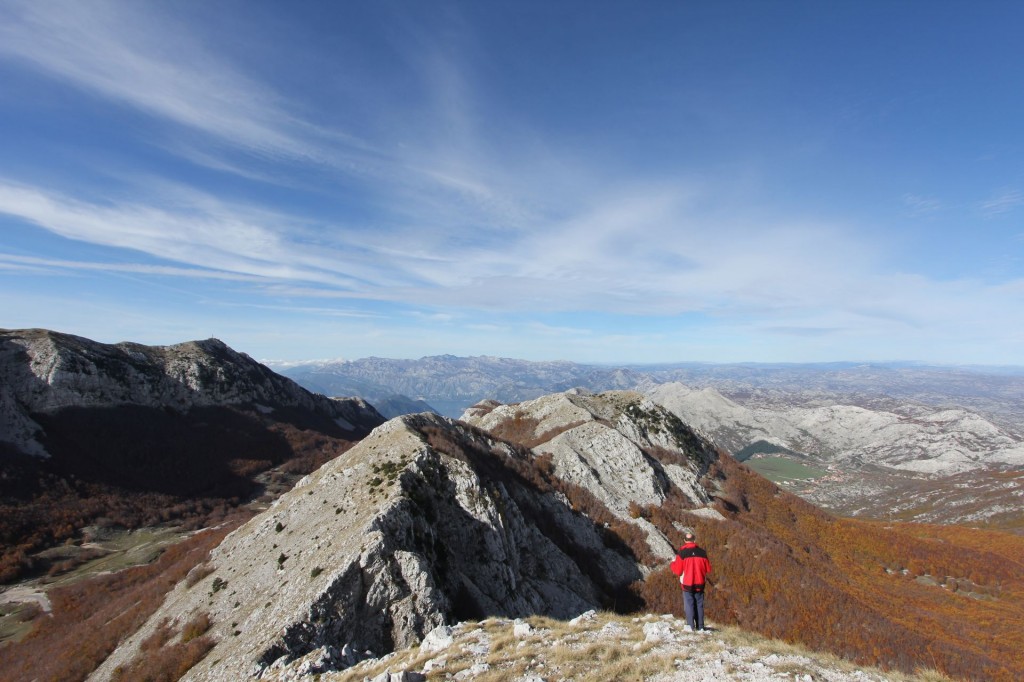 Of course, as it was a bright and sunny day, we decided to visit the mausoleum of Petar II Petrović Njegoš. Although it was officially closed, the gates were opened by the guard, as there were quite a lot of tourists who wanted to climb the 461 chunky concrete steps lining the tunnel that runs through the mountain. The view from the "guvno", the rotunda behind the mausoleum, was astonishing. I have visited the mausoleum more than ten times, but for me it was the first time that I could see Boka Kotorska with the tiny islands in front of Perast, and, at the same time, the village of Njeguši, situated on a green plateau surrounded by pine trees. On the opposite side appeared Skadar Lake with the two hill tops of Vranjina and far away we could even see the mountain ranges in the northern part of Montenegro: Durmitor, Komovi and Prokletije.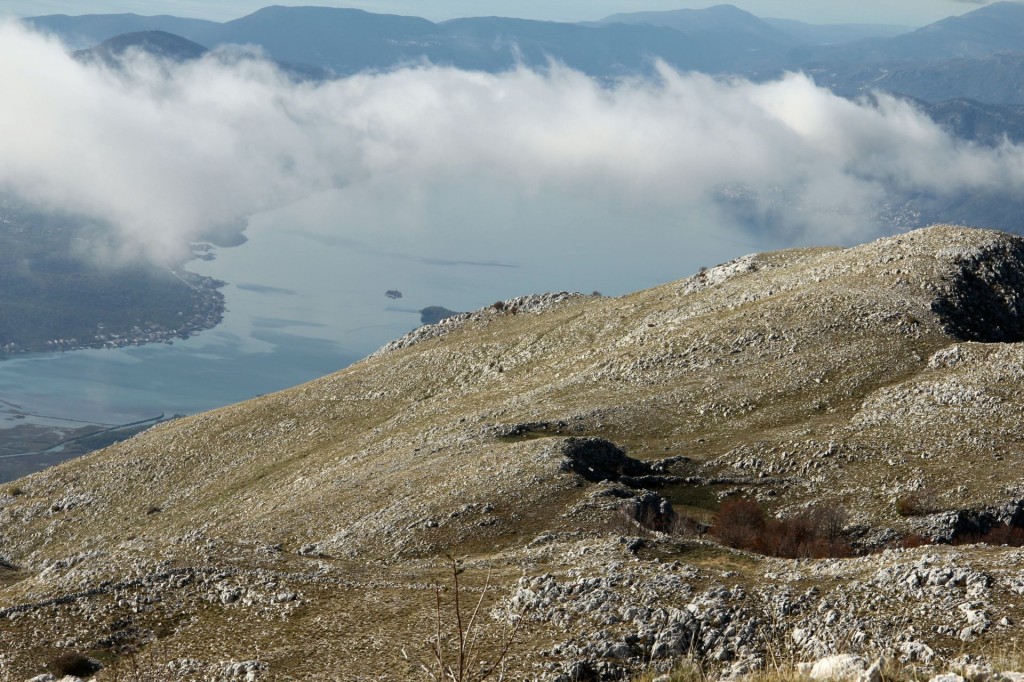 Driving back from the mausoleum, we took the narrow road to Njeguši, a rather unknown asphalt trail that offers magnificent views on the Bay of Boka Kotorska. On our way, we parked the car and made a short hiking tour to the top of Kuk, from where we had another great view of the coast near Tivat.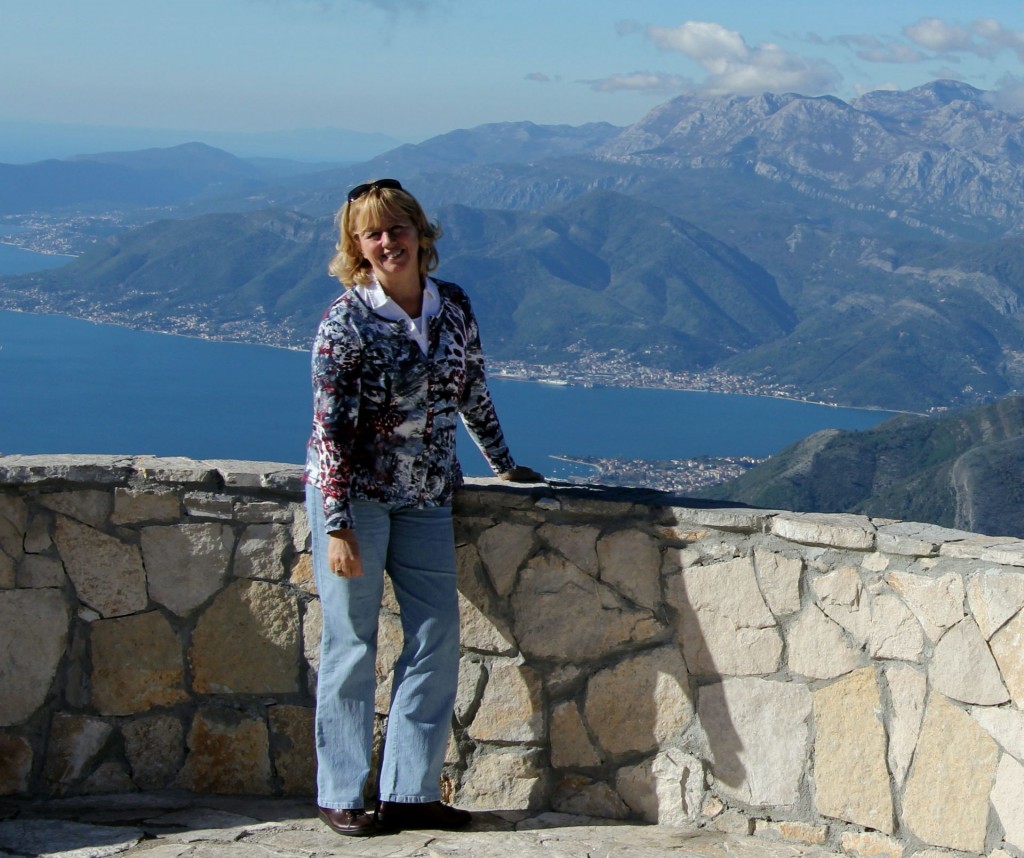 Along this road, which is, in my opinion, a first-class tourist attraction, somebody has built a stone terrace in the form of a "guvno" at the most beautiful panorama point from where you can see the whole Bay. There are no signposts or monuments, you can park your car on the gravel besides the road.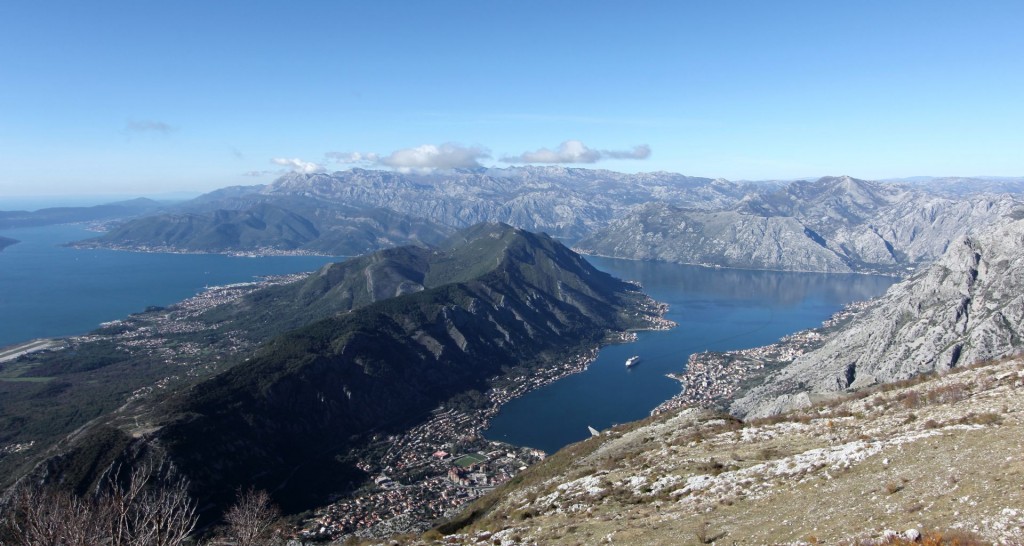 The dark irregular forms of the Vrmac peninsula were impressive and the cruiser that was approaching Kotor looked like a toy.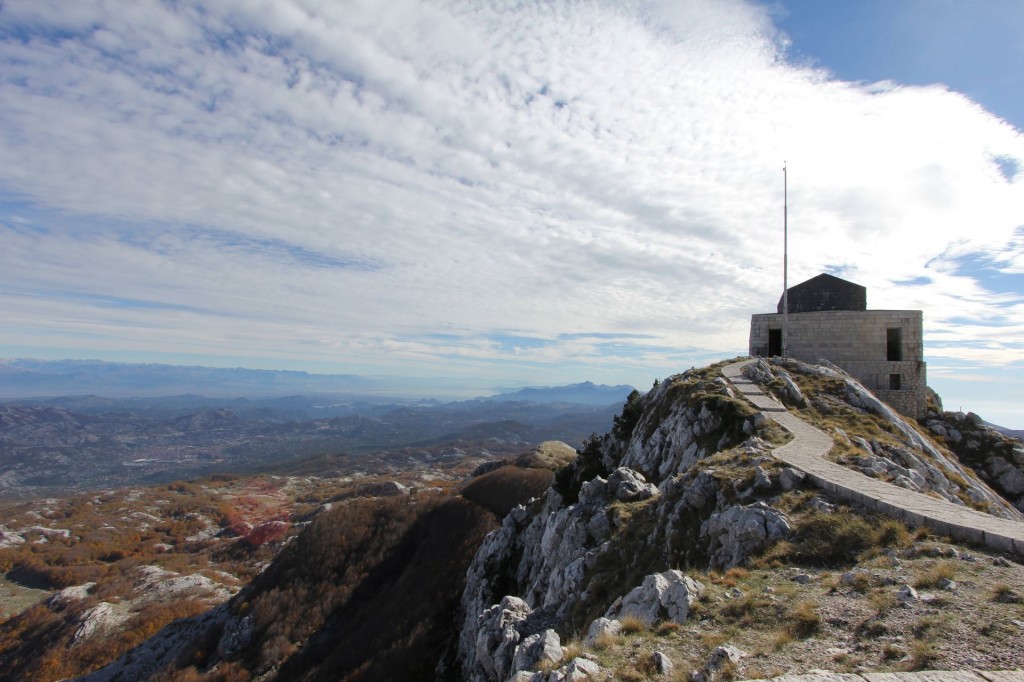 Continuing our trip we reached Njeguši with its old stone houses and then returned directly to Cetinje and Podgorica, while Jezerski Vrh with Njegoš's mausoleum was visible all the time.