Along the streets, boulevards and squares of Podgorica you can see thousands of small poles. Instead of "stubići" (which means small poles), the inhabitants of the Montenegrin capital also call them "mugići",  named after the mayor of Podgorica Miomir Mugoša, who placed them with the aim to create  more space in the chaotic, overcrowded town. With much success – there are no parked cars on the sidewalks any more. Apart from the small number of registered parking lots, you can park on the right track of the road (of course, risking a fine, even if you leave your car for five minutes), or you can use the "wild" parking areas behind residential buildings. But there you will have another problem: there is no vehicle without scratches or other damage, as there is hardly any room for maneuver. Shouting, cursing and honking of nervous drivers are common.
Fortunately, the sidewalks are now free for pedestrians, although relaxed walking remains difficult: holes, bumps and other obstacles – for instance, the remains of broken poles that have not been removed and replaced for years – require your full attention. When it is raining, you need a lot of concentration to avoid the deep pools and many people enter the Chinese boutiques and buy a pair of rubber boots for a few Euros.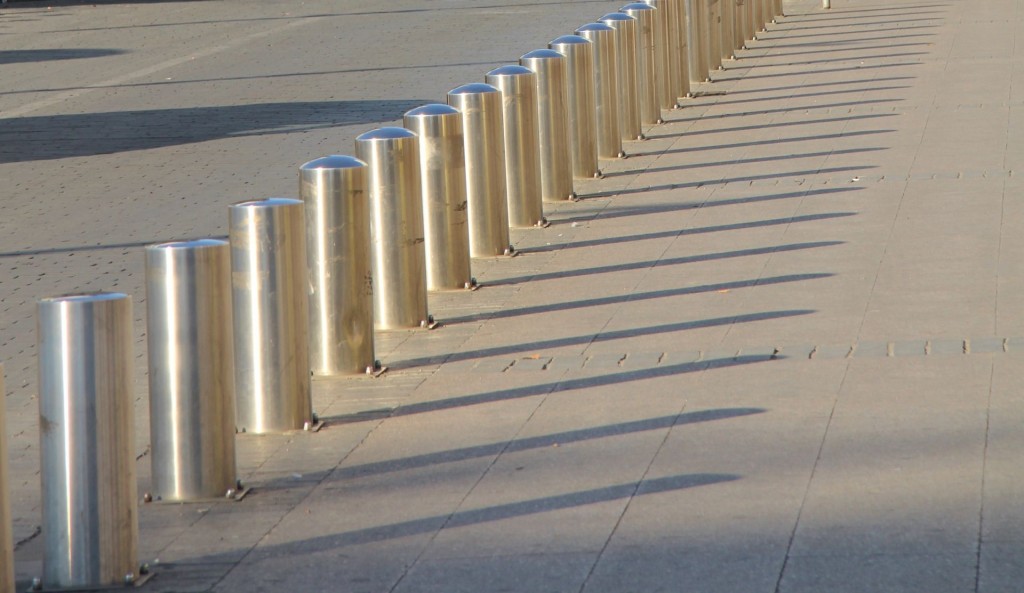 But now something more about the poles. They have been placed in a very artistic and imaginative way. Apart from concrete balls and cylinders in the form of hand grenades, you can see "antique" poles made of wrought iron (as a matter of fact, they are made of black-painted concrete, but this becomes clear only after having knocked them over), cheerful iron poles with red-and-white stripes and in the "elite" quarters, such as in front of the Parliament building or around the Republic Square, even elegant round poles made of stainless steel.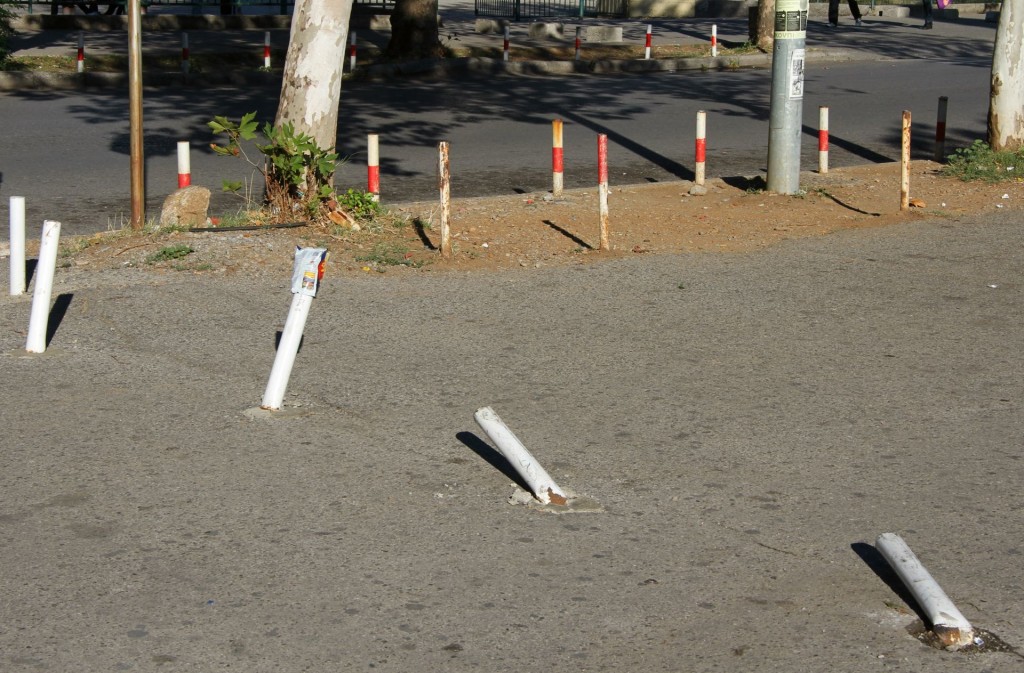 Many poles are located at a few centimeters distance of trees or walls and other ones have found a place exactly at the cross-walks, so that you can hardly pass with a buggy or an invalid carriage. The motto has obviously been: the more poles, the better!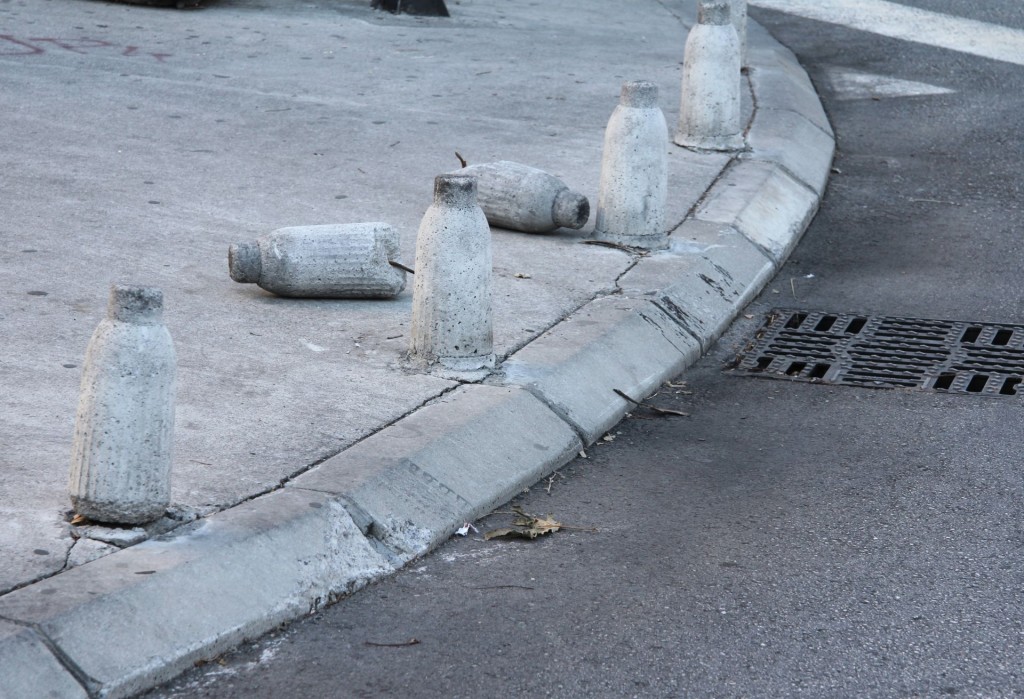 When I walk through the streets of Podgorica, I sometimes really feel the propensity to count them. That might be a nice task for the Statistical Office: how many poles does Podgorica have per capita? How many different types have been used, and in which colors?
I have visited many cities in Europe and beyond, but I have never seen this "phenomenon" anywhere. My question is: why has the Capital spent so much money for this kind of sidewalk protection? The funds could have been used in a much better way:  for painting the neglected facades of numerous old concrete buildings or for developing proper parking lots.