As interpreter for GIZ, I accompanied a group of Energy Managers from the Montenegrin municipalities to Germany last week. One of the most interesting topics of the study tour program was the visit to VAUBAN, a sustainable neighborhood of 5,000 residents in Freiburg, on the southern border of the city. All of the houses within the district are designed to adhere to low energy consumption standard and 50% of the residents have agreed to not own cars: those who do own them, leave them in a car park at the edge of the neighborhood.
"Quartier Vauban" was built on the site of a former French military base that was abandoned in the early nineties. When the French left, the vacant buildings were occupied by students and hippies. Only some years later, they officially got the rights to four of the twenty buildings. The rest was demolished for the creation of an eco-friendly town district, with a transportation concept encouraging car-free living.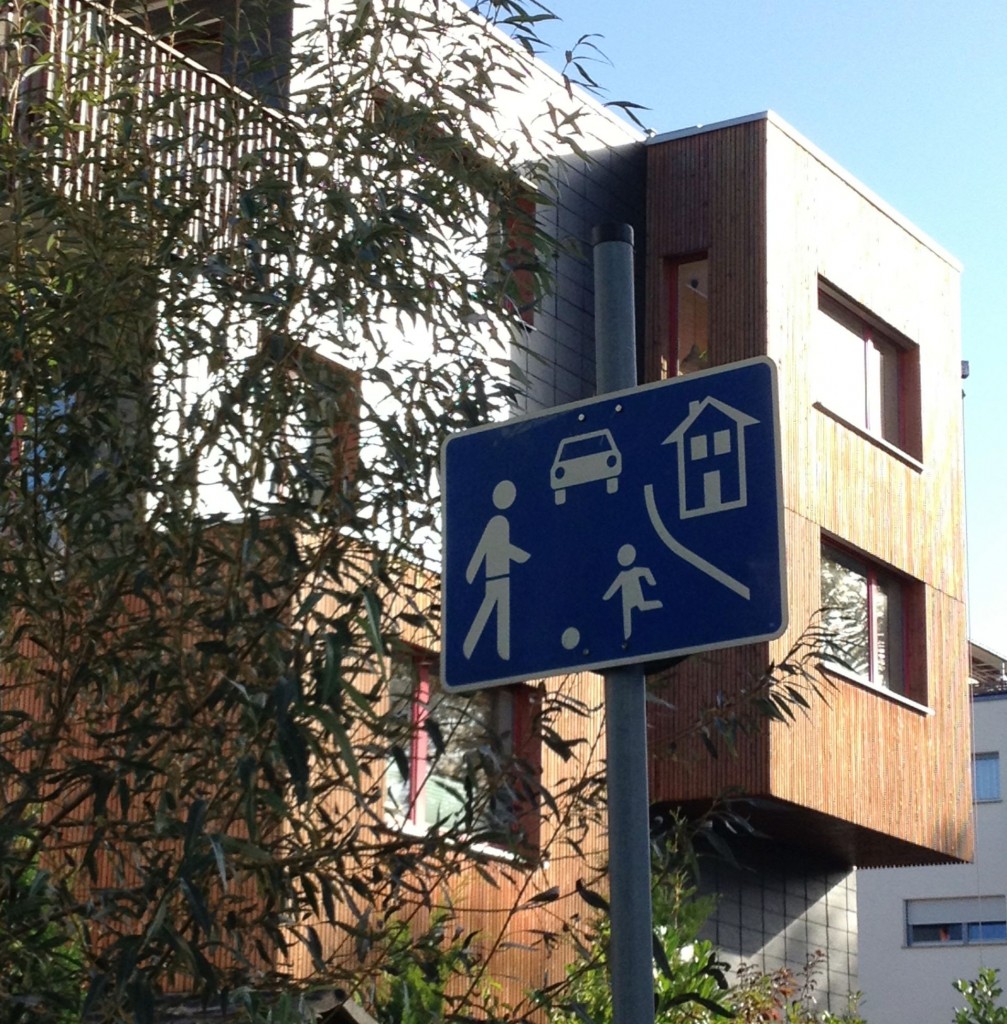 In the company of one of the architects of this project, we walked through the quiet shady streets, admiring the colorful houses and residential buildings, most of them covered with wooden panels. The atmosphere was relaxed: beautiful "wild" gardens, playing grounds for children, but also public barbecues and picnic places for adults under the huge trees of the recreation zones.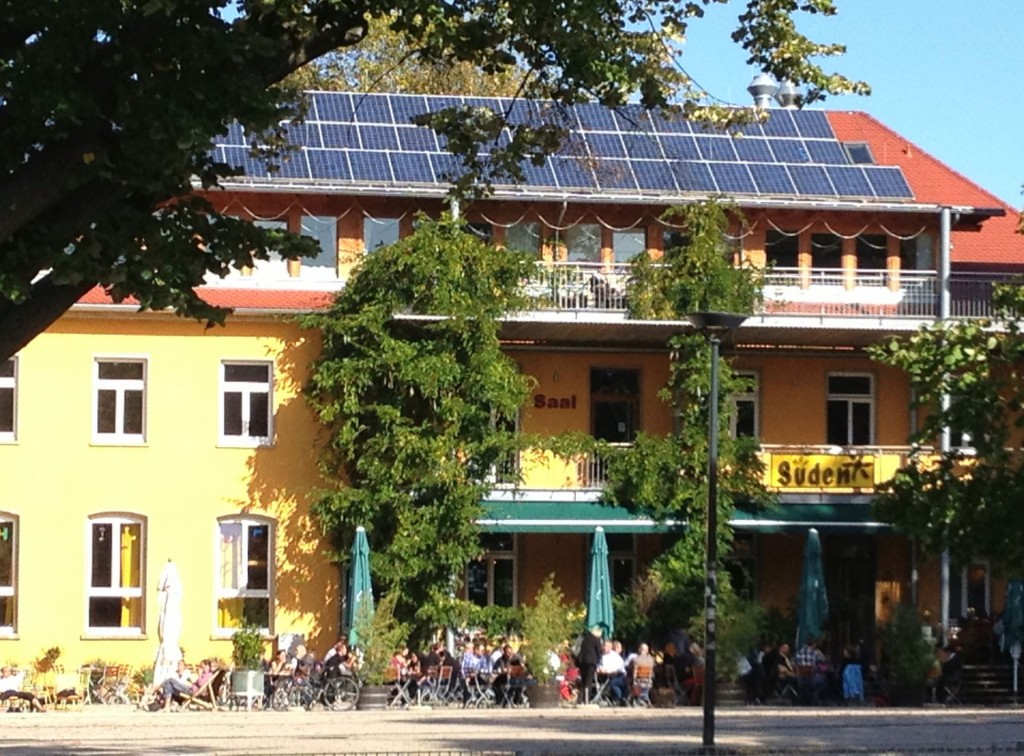 We had  a nice lunch on the central square of the district, at the restaurant "Süden", located in one of the old buildings equipped with solar collectors on the roof. The menu offered vegan, vegetarian or fish, but you could also order a turkey steak, with excellent fresh salad.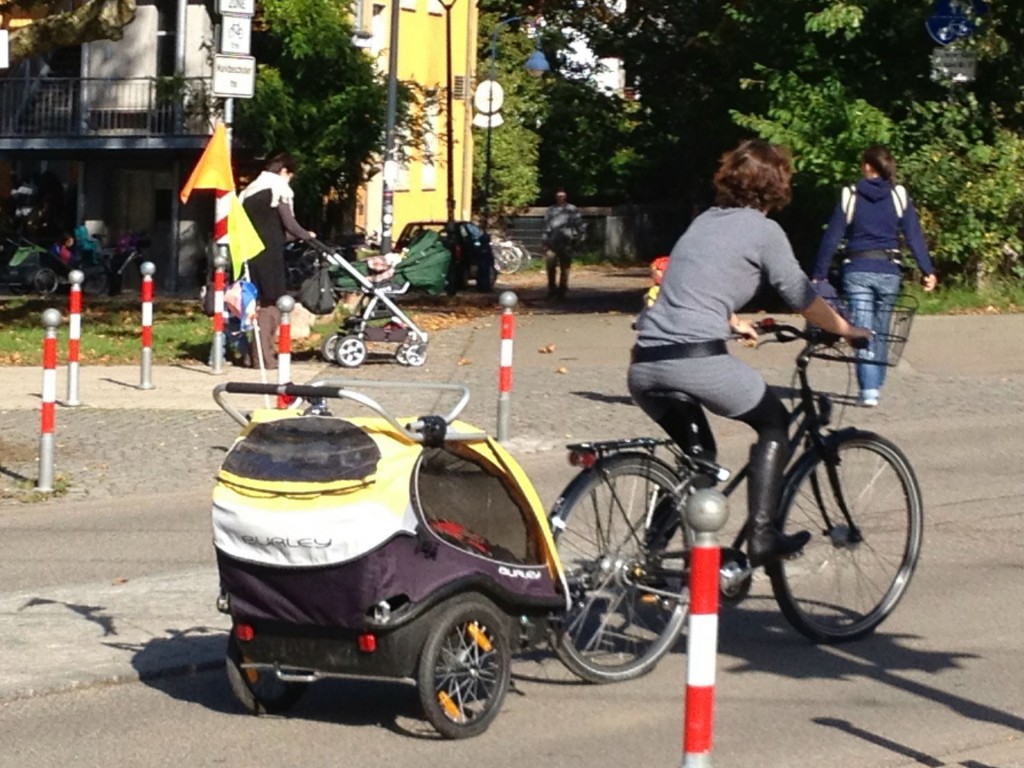 Sitting on the central terrace, where fathers played with their children and mothers transported their children in bike-buggies, the silence was absolute. And that is what struck me most, as we were in the middle of a busy city. It was really interesting to learn that transportation within Vauban is mainly by foot or bicycle. However, there is a tramway to the city center within easy walking distance from all homes. Most residential streets are car-free: vehicles are only allowed at walking pace to pick up and deliver goods but not to park.
We were told that this area is mainly populated by families with children, with a high level of environmental awareness. Apartments and houses in this part of the city have become so popular that the price has increased from € 2,500 per square meter to more than € 3,500. Nobody sells his house and people hardly ever move to other districts.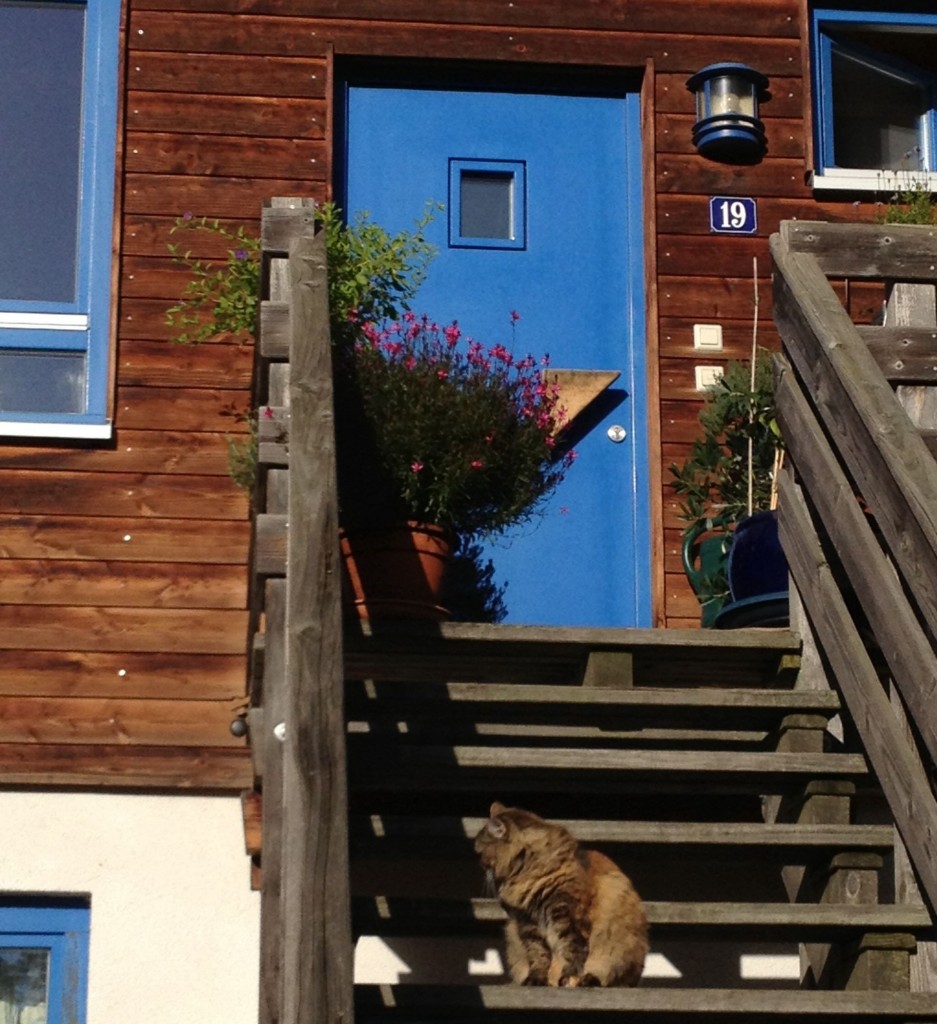 I really had a very good feeling staying in this area, as you could feel that people are happy in this environment. And I thought of my home town, Podgorica – with all those high concrete buildings, overcrowded streets and parking lots, and without sufficient playing and sports grounds for children. How nice would it be to create such a neighborhood in the capital of Montenegro, as a sign that the "Ecological State" is really a serious project and an example for other countries!  And this is not only a matter of investment, but it depends, first of all, on good will and awareness-raising!