Traveling from Montenegro to Holland these days, I have seen HUNDREDS of mobile homes, i.e. campers and caravans on the highways in Croatia, Slovenia, Austria and Germany heading southwards, to the sunny countries around the Mediterranean.
Many "pensionados" from the northern part of Europe, age 60+, spend the winter – or at least a part of it – in Italy, Spain, Croatia or Greece, where they can stay in their own "home on wheels" on well-equipped camping sites with all possible facilities: showers, toilets, restaurants, supermarkets, washing machines, etc. Other camper tourists make round tours off-season, e.g. through the Balkans or Italy, which means avoiding traffic jams and overcrowded beaches. For one overnight they pay 15-20 € for their camper/caravan and two persons, including electricity and other facilities, and even less in case of a long stay. But don't think that these people are poor! They are nature and culture lovers, visit national parks and museums and most of them take at least one meal daily in a local restaurant. On the average, they spend much more money than "all inclusive" hotel guests!
Why has Montenegro – being an "ecological state" – neglected the importance of promoting this type of tourism so far, although it is well-known that camper tourism is a very fast growing trend all over the world? In Europe, the USA and also in Australia, camper tourism takes a very important position if compared to other forms of traveling. Why does Montenegro miss this chance? The fact that Croatia already disposes of hundreds of camping and camper sites should be a warning!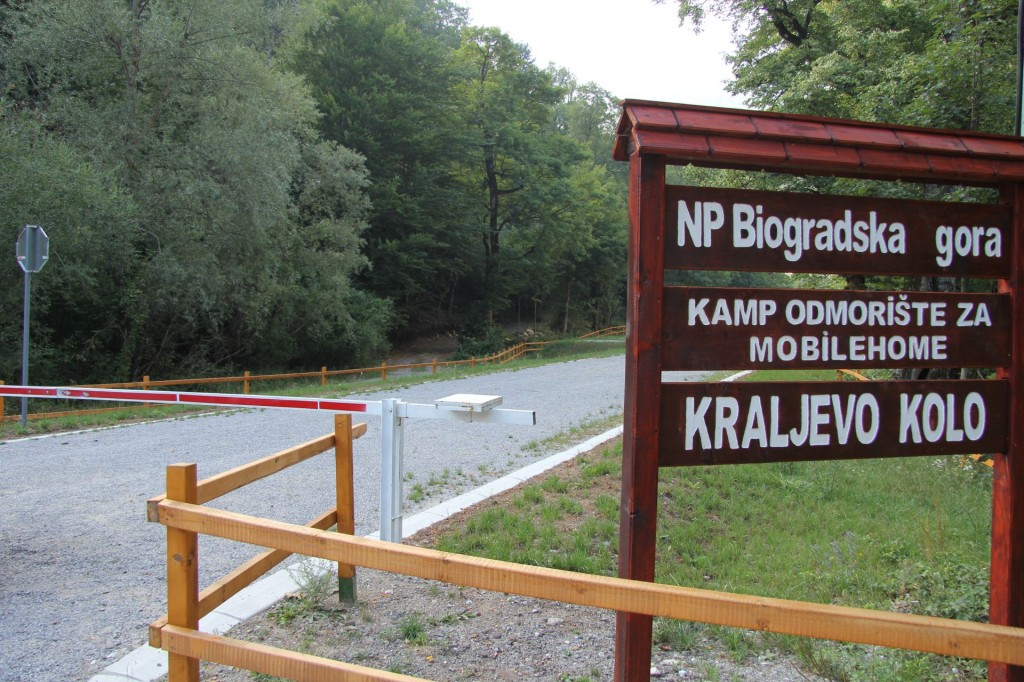 The case of the Biogradska Gora National Park is especially interesting. In the spring of 2012, the first of the five planned camper sites in Montenegrin national parks was opened by the Minister of Tourism – with a lot of publicity – at the edge of NP Biogradska Gora. Rumors were spread that the cost of this camper site was 40,000 €, although it does not have any reception, sanitary block, minimarket or even security guard. The equipment mainly consists of electricity plug-ins and water supply connections operating with coins.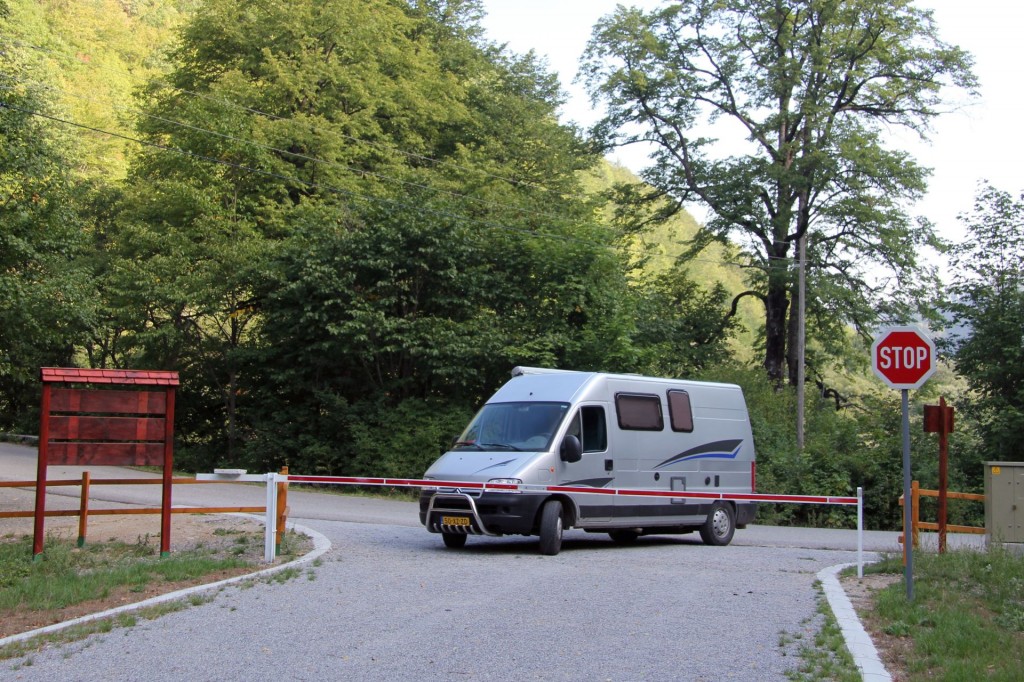 At the end of August we visited Biogradska Gora with our camper. What a surprise to see that this camper site was locked up and empty! It had obviously never been used during the summer season! Nobody knew where the key of the entrance gate could be obtained and nobody knew who was responsible. The equipment was also locked up with a key.
However, we found a solution which turned out to be much better. On the parking lot near Biogradsko Lake we could buy a "camping ticket" for 10 € plus taxes, including electricity. A beautiful place in the beech forest, which was found by many camper tourists, although there was no special signpost on the road. We really enjoyed it, even without showers and (clean) toilets.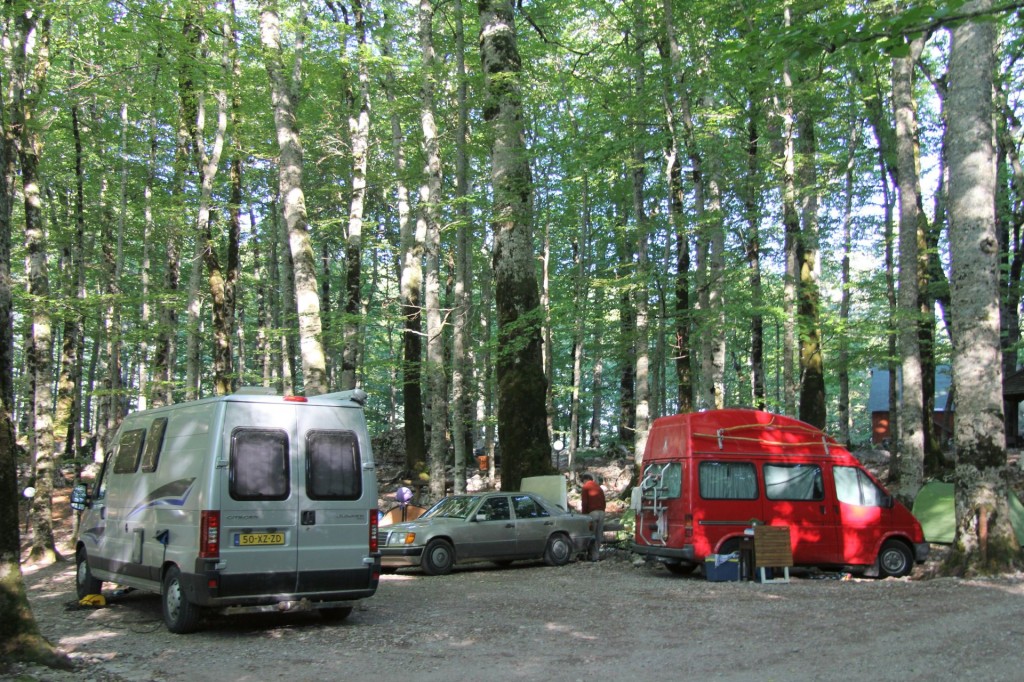 My question is only: why does the government invest into such stupid projects? It is much better to promote the idea of opening good private camping sites all over Montenegro and thus attract a category of tourists, who are well-off and who respect the environment. An "Ecological State" should promote camper tourism, as this type of tourism is compatible with environmental and nature protection!