During my stay in Holland, I also visited Amersfoort, the town where I was born. Since my emigration in 1967, Amersfoort has expanded from 75,000 to 150,000 inhabitants, but the old medieval center (the place got its town charter in 1259) has remained the same. It represents a popular tourist attraction, as it is full of historic buildings and partly surrounded by city walls with gates. The town is dominated by  the 98 m high Tower of Our Lady, also called "Lange Jan" ("Tall John").
I was especially glad to visit the medieval St. Joris church, which dates back to the year 1260. The church has been closed for the public for many years, but its restauration was finished in 2011 and now you can also see the interior, which is quite simple, as this has been a protestant church since the 16th century, when the religious images and statues were removed from the church during iconoclastic riots.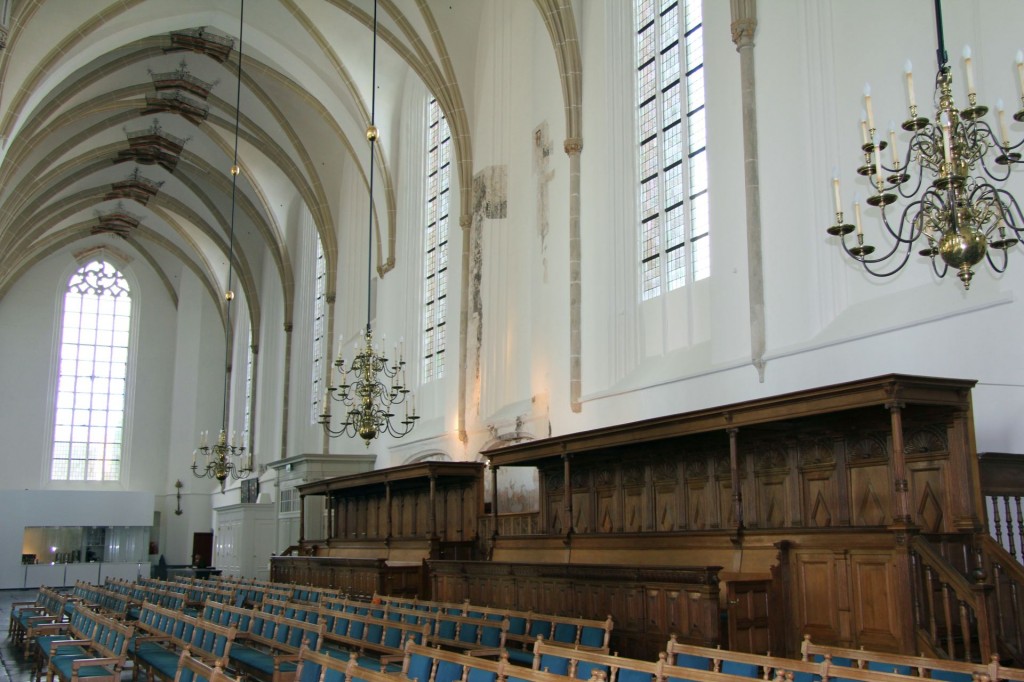 The visit awoke a lot of memories from my youth: my parents married in this church, I was baptised here as a baby and spent many Sunday mornings with my father and grandfather on the carved wooden benches, listening to the words of the pastor and singing psalms, backed by wonderful organ music.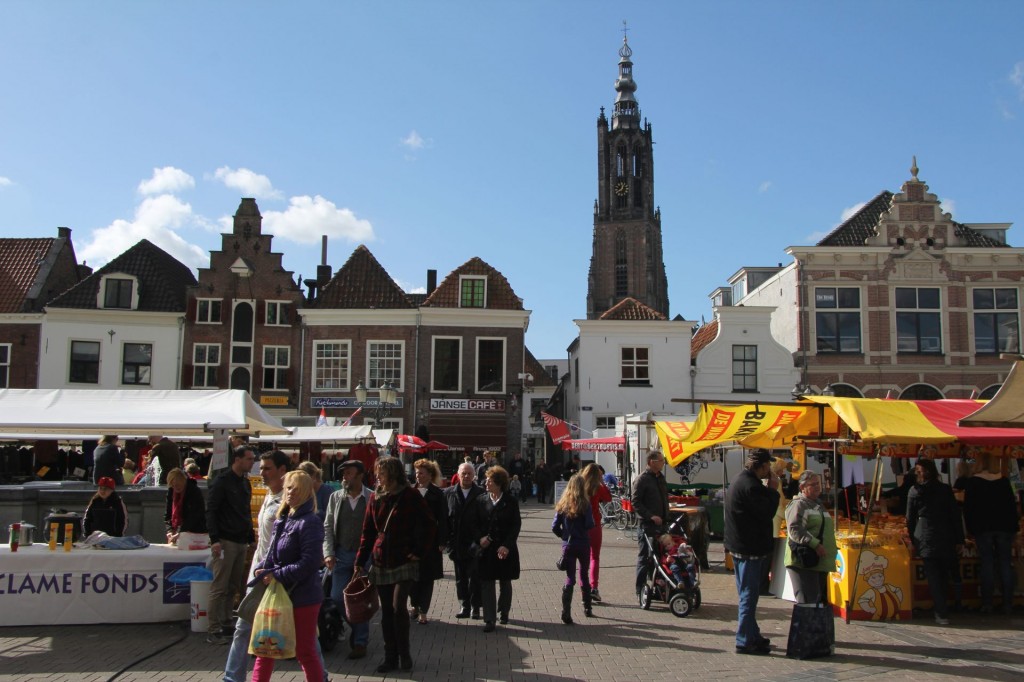 Although the weather was cold and windy, we had a cup of coffee on the "Hof", the market square surrounded by charming medieval houses. The market was still the same as in my youth, but their was a difference: Fifty years ago you could see Dutch people only, now a lot of them are foreigners. Dark-skinned men and women with headscarfs, buying their daily food, are an essential part of the market picture.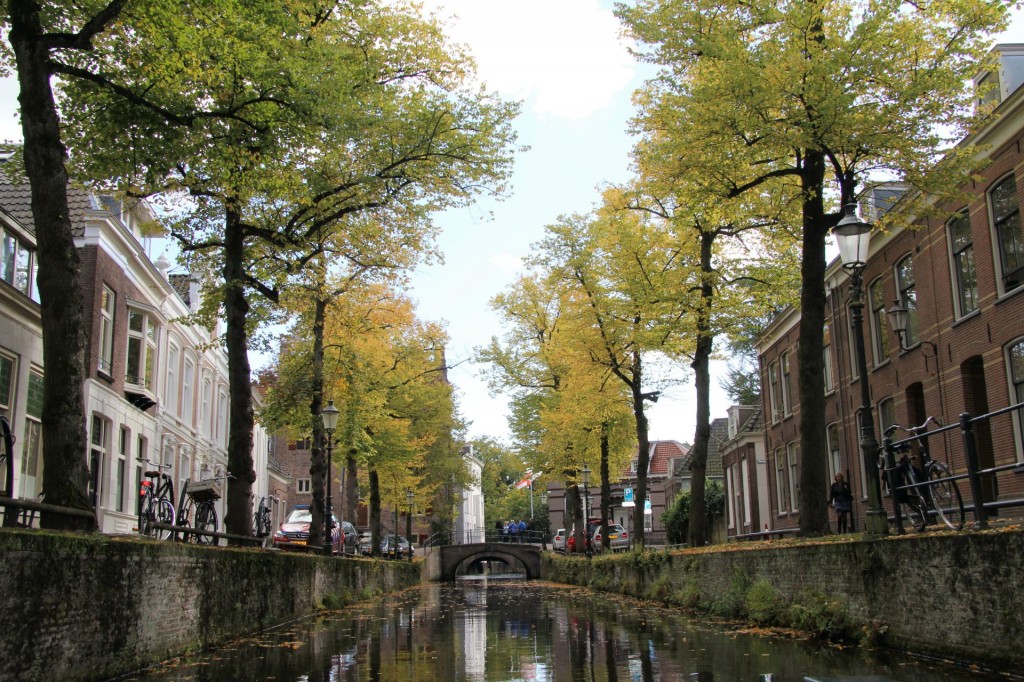 A touristic boat tour through the narrow canals showed Amersfoort from a different perspective. We passed Park Randenbroek, my favorite playing ground when I was a little girl. Environmental protection is on a high level here, the canals are clean and you can't detect even a piece of paper on the streets or in the water.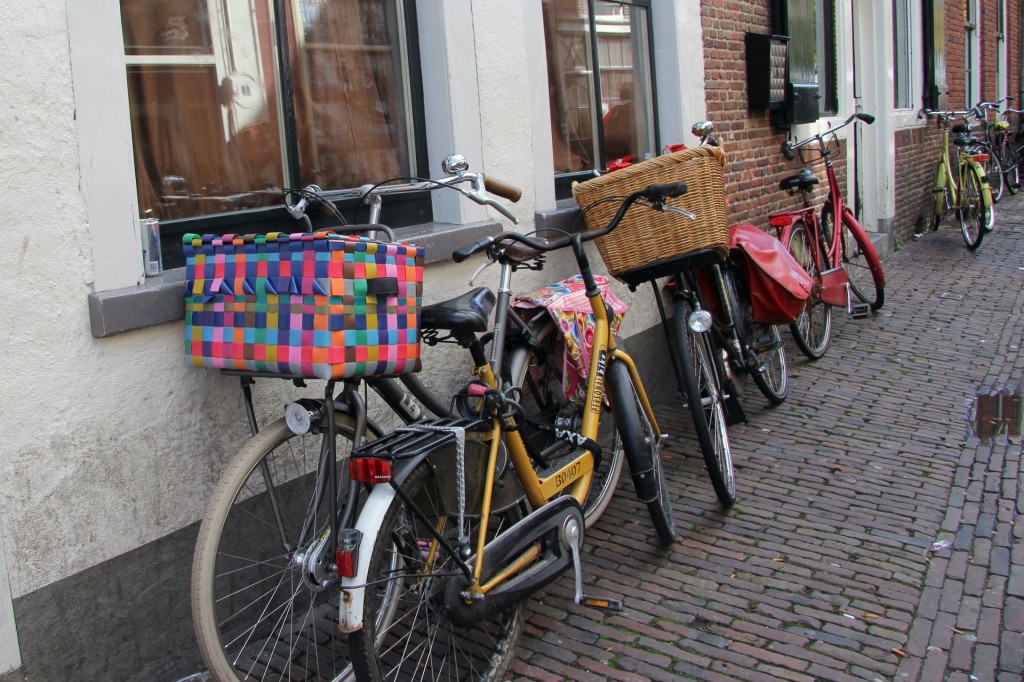 Bicycles were parked everywhere and made the urban picture even more attractive. Nowadays, Dutch bicycles are not black and uniform any more – they are painted in all colors of the rainbow and much attention is paid to decoration: colorful saddle covers, bags, crates and baskets on the front and on the back side of the bike, and young people also love to use stickers and artificial floral wreathes. This makes the urban picture much more cheerful on grey and rainy days!
Altogether, it was good to be "at home" again, although I realized once more that I could not live in Holland any more. Not only because of the climate and overcrowdedness, but also because of all those rules and regulations that make life so dull and sterile. Holland is beautiful, rich, well-developed, clean and orderly. But I prefer the silence of nature, the sunny days and the relaxed life in Montenegro!