Although it was difficult to find out which are the main tourist attractions in Moldova, we came to the conclusion that we had to see at least three of them (apart from the capital Chisinau): Cricova, Old Orchei (Orcheiul Vechi) and Soroca.
Moldovian wine is famous and so are the wineries. We decided to visit the second largest wine cellar in Moldova, Cricova near Chisinau. Cricova is located in an old limestone mine with 120 km of labyrinthine roadways. This state-run winery has tasting rooms, warehouses and other facilities underground and its holds 1.25 million bottles of rare wine. The oldest bottle dates back to 1902.
Although we had not made a reservation (as required), we succeeded in booking a 45 minutes tour with guide at the price of 16 € p.p. It was an amazing experience to travel by "train" until a depth of 80 m underground. A must for all tourists visiting Moldova!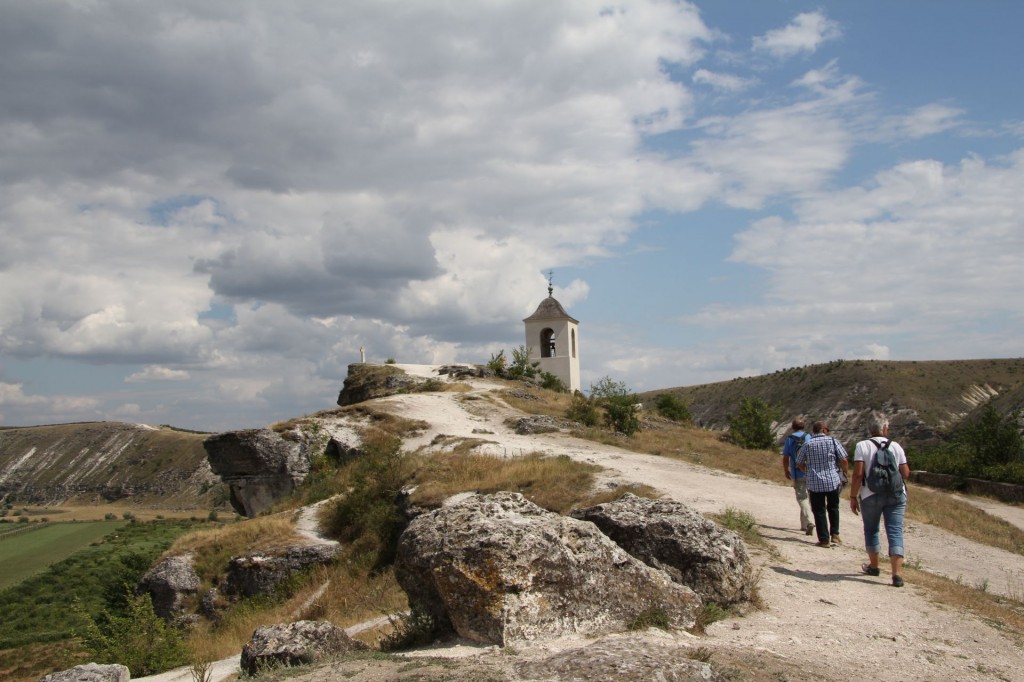 Another must (according to internet info) is Old Orchei or Orcheiul Vechi at 60 km from Chisinau. It is situated between the picturesque villages of Trebujeni and Butuceni and represents a system of historical monuments and natural landscapes. Old Orchei is famous for its cave monasteries and medieval fortress.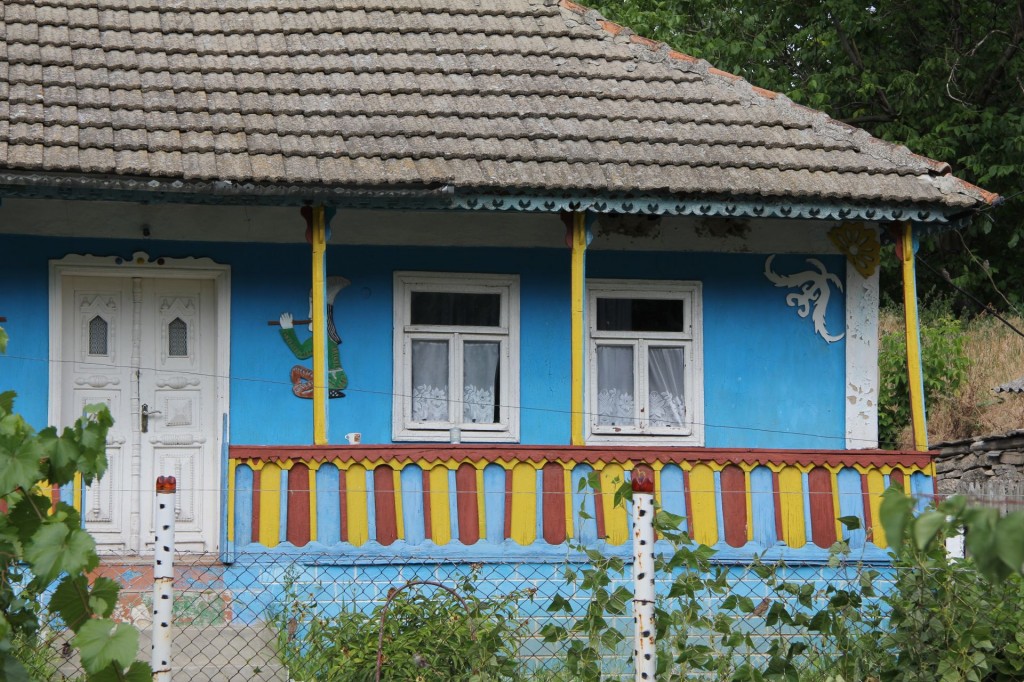 The area is great from both geological view and the viewpoint of scenery. A magnificent hiking tour led us to a church and cave monastery that is still inhabited by an old monk. The road back took us through the authentic village of Butuceni with many colorful houses and gardens. Gates and terraces are decorated with all kinds of pictures: birds, flowers and geometric figures in many bright colors. Some houses are being renovated and adapted for rural tourism, but we have not seen a single foreign tourist! It was rather difficult to find a place for dinner, but finally we found a house with a beautiful garden, where friendly hosts were willing to serve a meal for us. It turned out to be excellent domestic food: polenta, borscht, fresh salad, cheese, red wine and home-made cake…. We really had a great time with those hospitable people! As there was no camping site, we were allowed to park our camper in front of the archeological museum on the parking lot.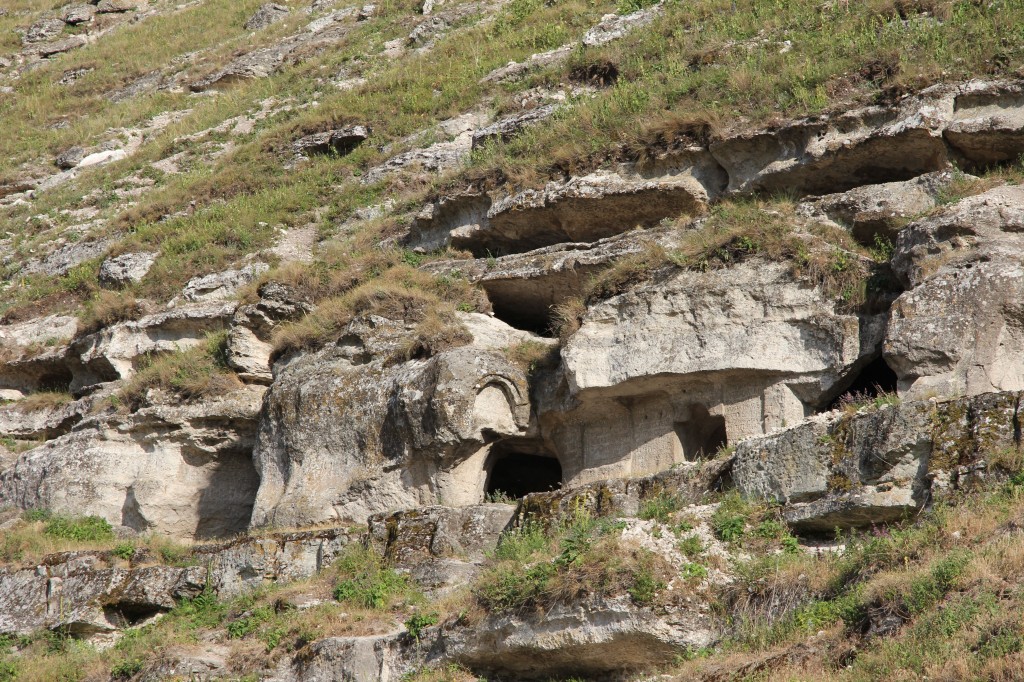 Next day we made a hiking tour along the Raut river and visited some old cave monasteries, which were hardly accessible as we had to climb very steep rocks.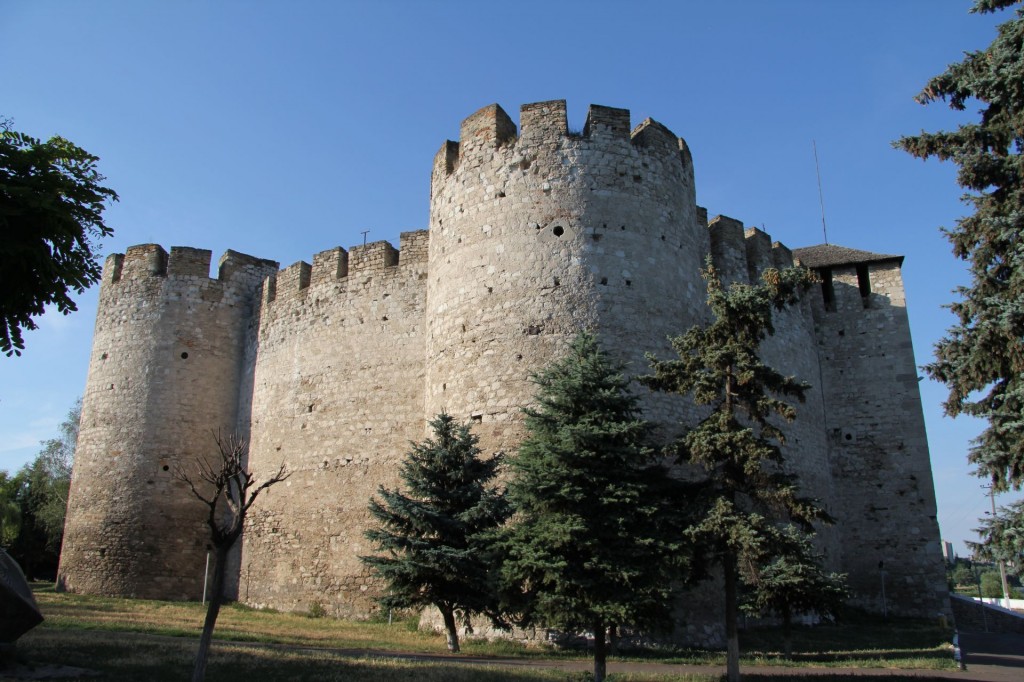 Our third highlight in Moldova was Soroca, the capital of the Gypsy community of Moldova. It was bizarre to see the big district in the northern part of Soroca situated at the highest hill of the town. This is the part where Gypsies /Roma/ live in huge "castles", most of them still under construction. Gypsies are considered to be the richest people in town. Most of them work in Russia to support their families. The center of Soroca was a little bit disappointing – it mainly consisted of old Soviet buildings and weird war monuments. However, the medieval castle near the Dniestr river was worth a visit. After Moldova, our trip continued to Transnistria, a self-proclaimed state that is not recognized by any other country!