During our recent stay in the Prokletije Mountains we decided to visit the village of Vermoshi (Vrmoš) in Northern Albania. The road from Gusinje to the border crossing at Grnčar (around 7 km) was still under reconstruction, but we heard that the reconstruction of the road from the Albanian border to Vermoshi – 10 km – was already finished. It was very quiet at the border and the Albanian policeman shook hands with us and wished us a pleasant stay in Albania!
Passing along the huge river bed of the Vermosh river, we admired the high mountain peaks of the Prokletije and the unspoilt nature around us. There was hardly any water in the river, but the remnants of old bridges showed us that its current is extremely turbulent between winter and spring. Now we only saw people crossing the stony river bed with horses, sheep, tractors or even cars.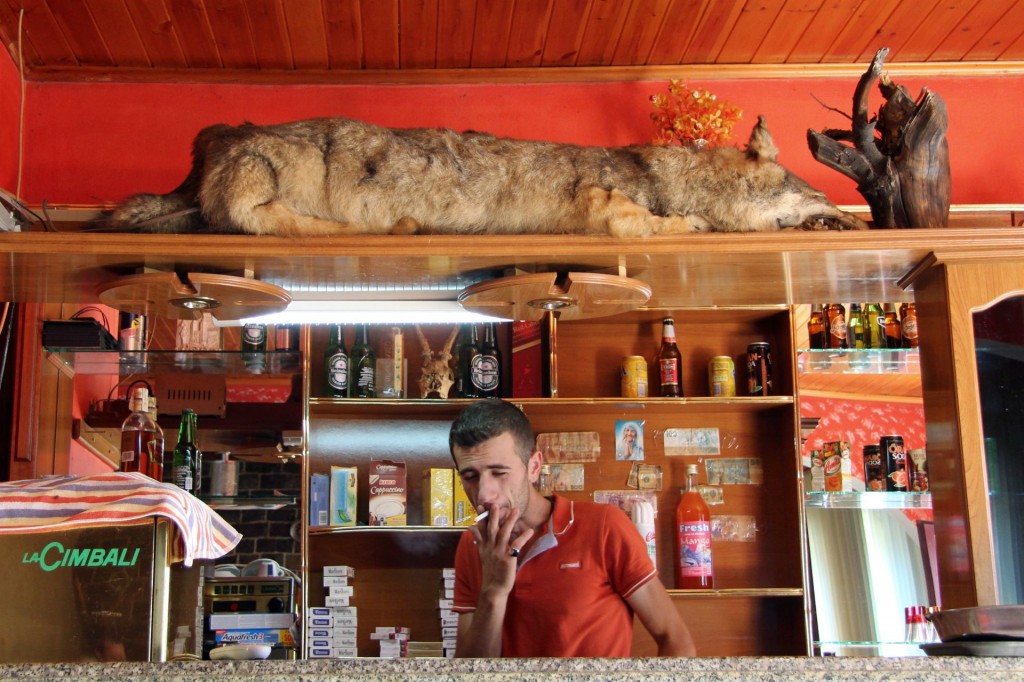 The center of the Vermoshi village appeared to be rather dilapidated and dusty. We did not only see the ruins of the old school, "House of Culture" and town hall, but also abandoned old stone houses around the central square. Only the Catholic church was obviously built more recently.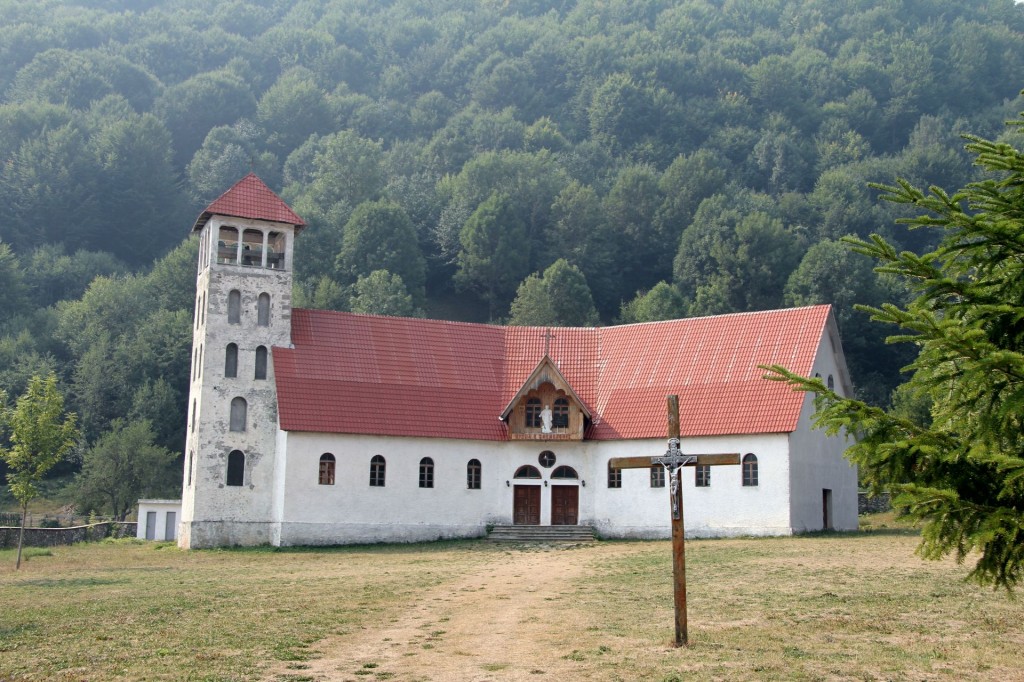 We met a group of agricultural experts from Tirana, who invited us for a domestic plum brandy in a newly-built pub and told us more about this "forgotten" part of their country. After the fall of communism, the inhabitants destroyed everything that reminded them of the past: cooperative farms, schools, public buildings. What had happened here after the fall of communism, also happened in many other East European countries!
Vermosh started being settled in the mid-19th century, first for the 4–6 months of the spring and summer, because of the harsh winters (up to 2 meters of snow regularly). Most of the families living here originate from Selca, 11 km south of Vermoshi. Almost all of them belong to the highlanders, the Catholic Malissores, and to the mountain tribe of Kelmendi.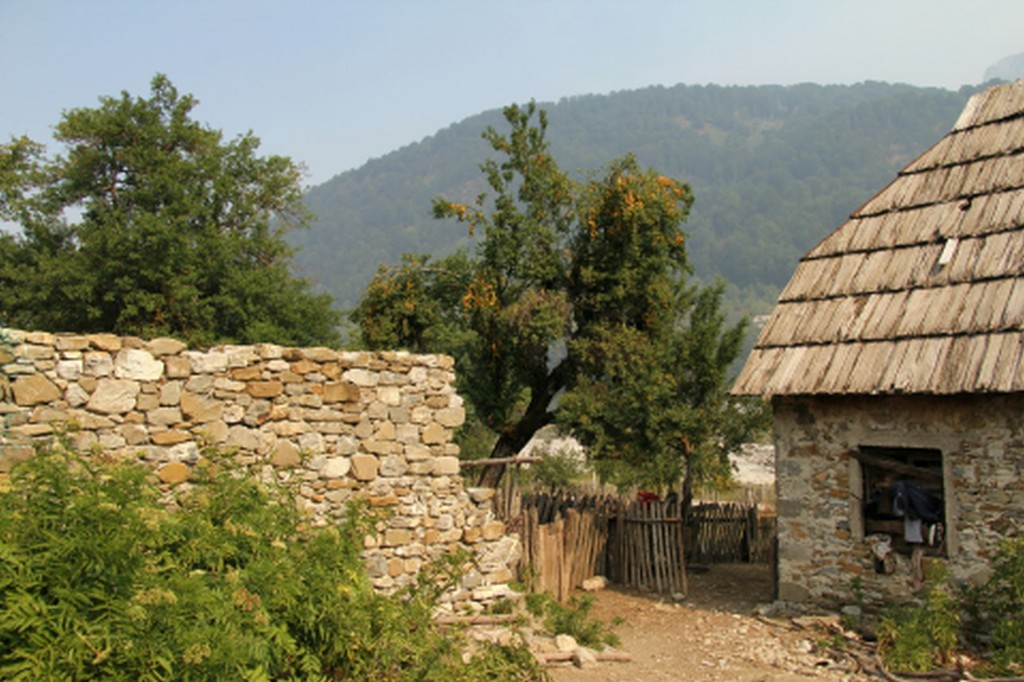 Many people left the region after the fall of communism; they emigrated to the USA, Western Europe or Italy. Nowadays, the regional economy is based mainly on agriculture, immigrant remittances and tourism. People started to return to the village. They do not only deal with agriculture and cattle breeding, but have also opened family-run guest houses and bars, and work as guides for hikers and horse trekkers coming from all countries of Europe.
Surrounded by the magnificent mountainous landscape, you feel as if you are back in the past, where shepherds and horse riders slowly pass you, while the old stone houses are covered with wood and surrounded by old wooden fences. On the dusty village streets you can see pigs, cows and sheep, looking for some food that has become rare in this dry summer period.
If you like to discover something special, visit Vermoshi! It is so close, but also so different from everything you have seen in Montenegro!