The most beautiful medieval tombstones of Montenegro can be found in the surroundings of Žabljak. There are no signposts or maps (although "stećci" were put on the tentative list of UNESCO world heritage sites), and many people do not know how to find these two most interesting sites of medieval tombstones in the country!
But if you are in Žabljak, you can easily visit them during a half-day trip. Take the road to Pljevlja and turn right after "Vrela" in the direction of Njegovudje. You pass Njegovudje and after a while you will also pass the village of Bare Žugića and in a curve on the right side of the narrow asphalt road (behind a group of houses) you will see a well-preserved necropolis. It comprises 300 "stećci", including: 10 slabs, 50 chests, 10 ridged tombstones and 230 amorphous blocks. The finely finished "stećci" are located in the northern and the central part of the necropolis, while most of the amorphous ones are located in the southern and south-eastern part.
On the decorated tombstones you can see arcades, twining vines with trefoils, three concentric circles connected with a ribbon, rosettes, crescents, sword, and shield. There are also horizontal decorations in zig-zag lines. One "stećak" depicts the scenes of wheel dancing, a dog with a deer, and the original wheel dancing with mounted deer.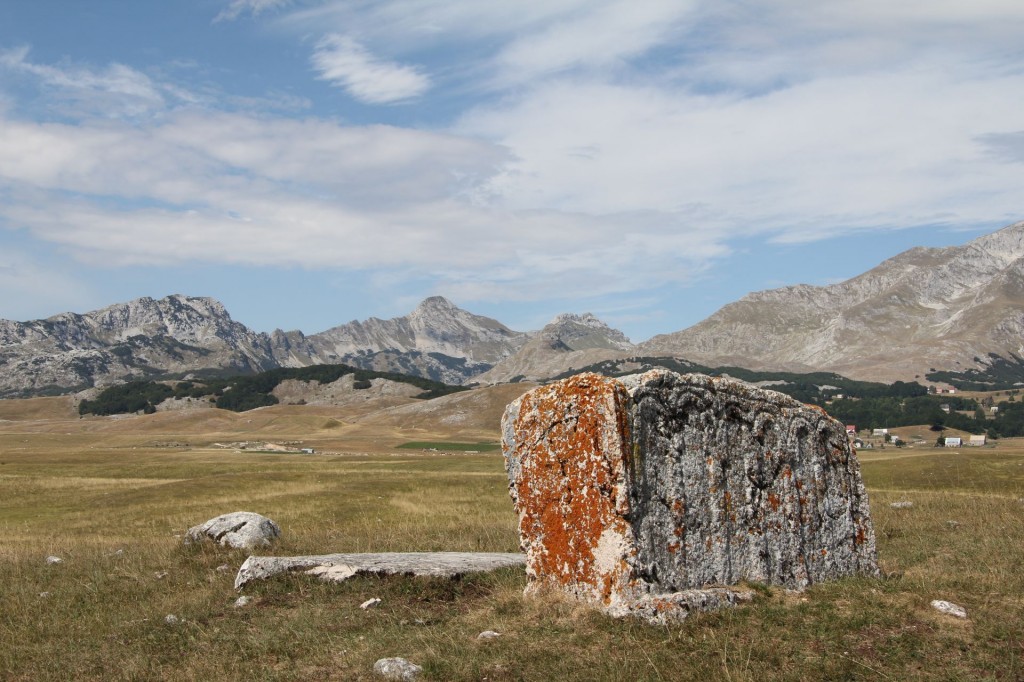 Further on, some 200 m northwest from the Riblje jezero (Fish Lake) in the hamlet of Novakovići, you will find the most famous necropolis of the Durmitor area: "Grčko groblje" (Greek Cemetery), which is an inseparable part of the Durmitor and Jezera area covering some 500 sqm. There are 49 "stećci", out of which: 10 slabs, 27 chests and 12 ridged tombstones. Twenty-two pieces are decorated (12 chests and 10 ridged tombstones). The most frequent decorative motifs are: arcades, twisted brands, friezes, frames or trimmings with oblique parallels, twining vine with spirals. On one tombstone you can clearly see the image of a hunting scene.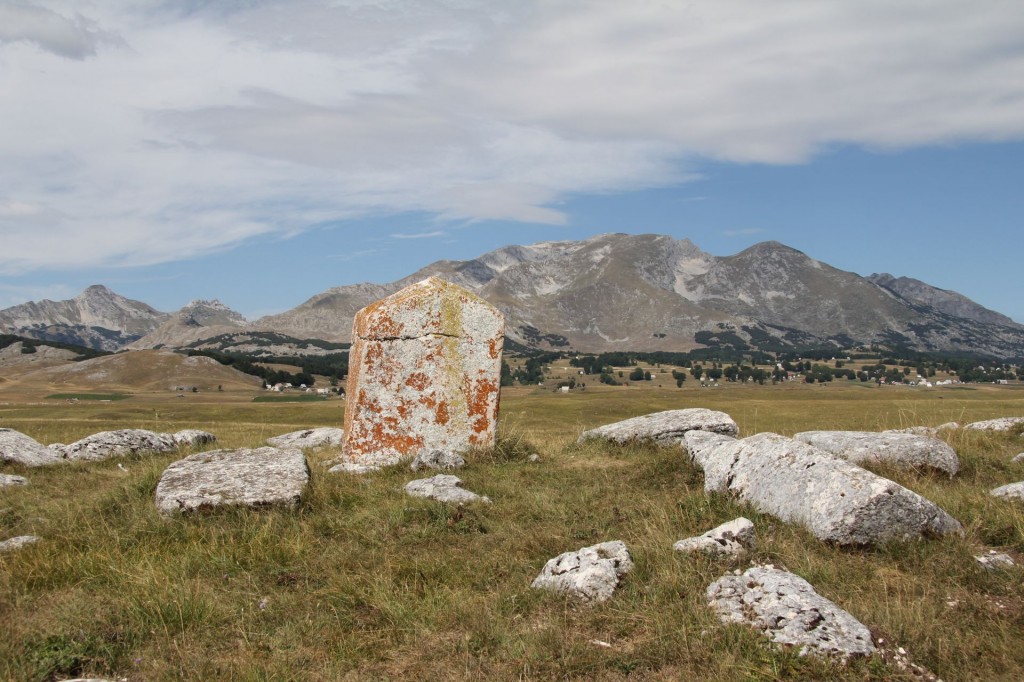 If you want to learn more about these medieval sites, read the thesis of Dejan Vemić "Late Medieval Tombstones (Stećci) in the area of Žabljak", to be downloaded from internet as PDF. It contains many details and photographs of these sites and gives you a very good impression about the history of these necropolises!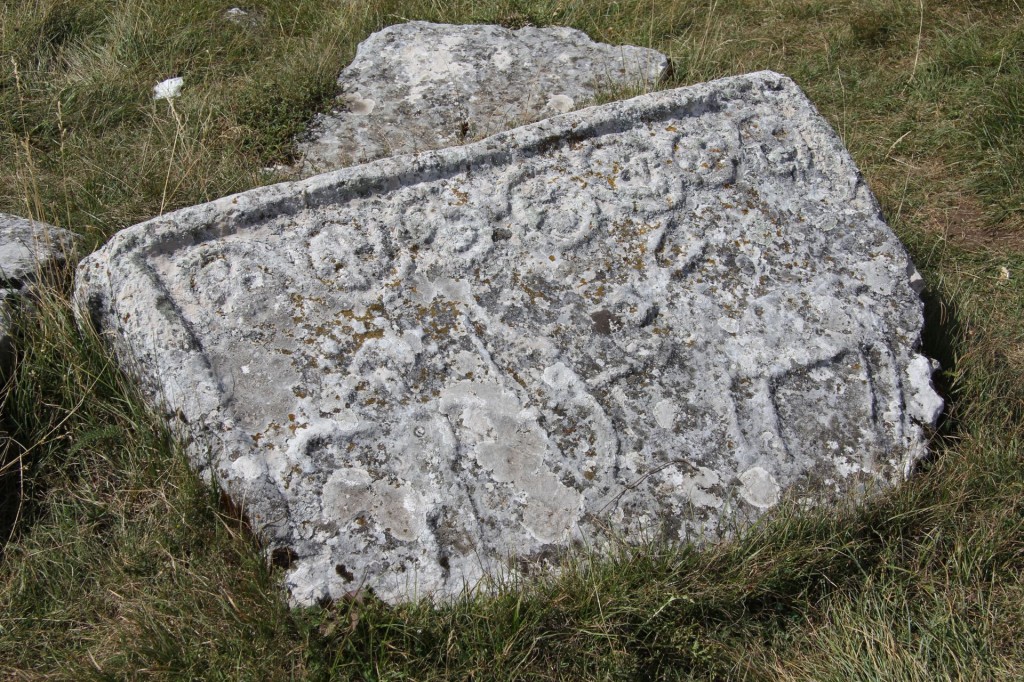 Continue along Vražje jezero (Devil's lake) and then turn right back to Žabljak. You will certainly enjoy it!