If you want to see a part of Montenegro that is rather unknown, but of a magnificent natural beauty: take the road from Podgorica towards Kolašin and turn left at Mioska in the direction of Šavnik. On this route through Gornja Morača (around 45 km from Mioska to Šavnik) you will hardly meet any traffic, so that you can enjoy the beautiful views of the impressive high mountains all along the Morača valley and Bukovica canyon. Turn right near the village of Dragovića Polje and continue on the narrow asphalt road down to the river. Pass the river using the old wooden bridge and drive up again to the village of Bojići. In a curve, you will san old graveyard with a huge oak. This is a very interesting place, as it hides an old necropolis with around 35 medieval tombstones or "stećci". They are located on the top of a hill behind the graveyard, among big trees, and many of them are decorated in shallow relief with solar and lunar motifs in the form of circles and rosettes. The local inhabitants call this necropolis "macursko groblje" and believe that the graves belonged to the medieval "macuri" tribe.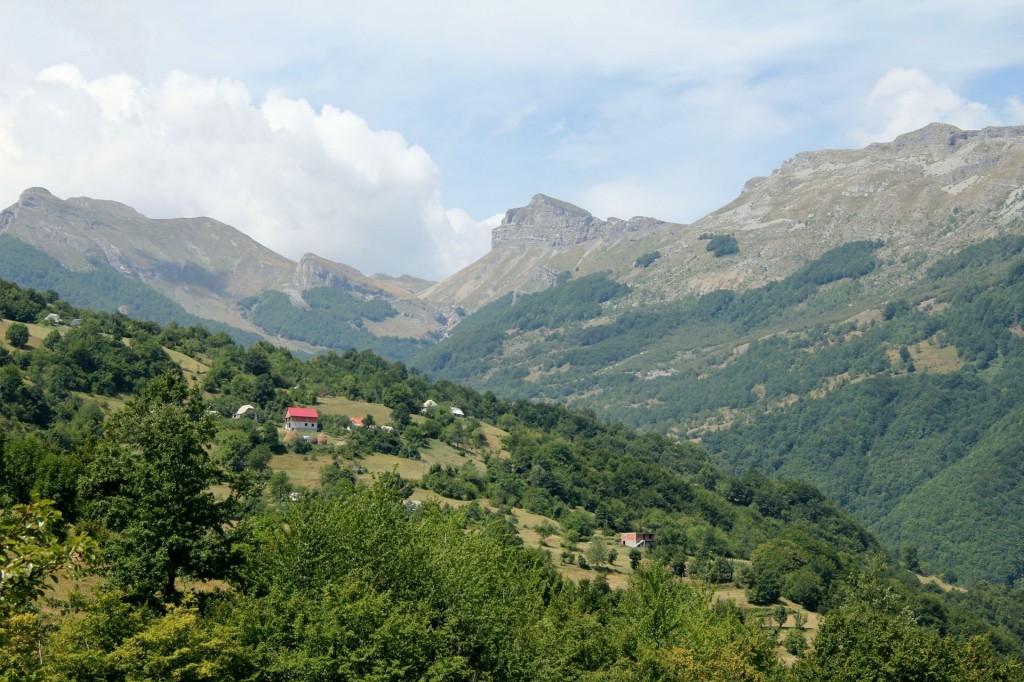 At the end of the asphalt road you will have a beautiful view of the surrounding mountains and Morača valley. Take the same road back to the highway and continue towards Šavnik.
Interesting old stone houses can be found in the village of Krnja Jela (from this village you can turn left towards Sinjajevina).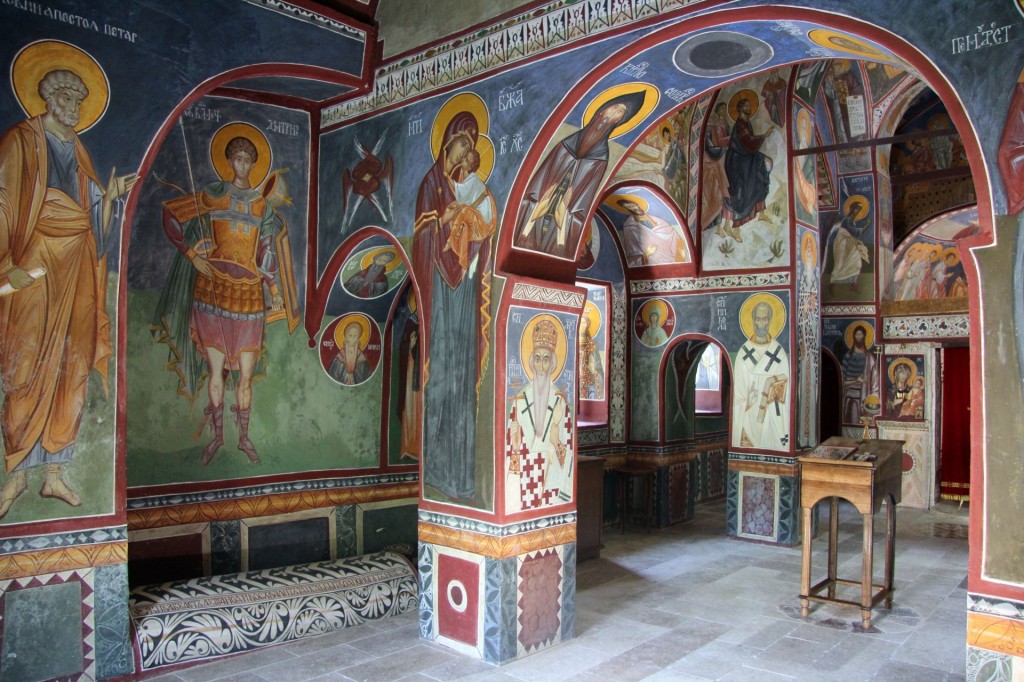 Another siteseeing that is worthwhile is the monastery of Podmalinsko, which is not so easy to find. Near Boan there is a small signpost beside the road ("manastir") where you can park your car and walk through the forest to the monastery (800 m), which is situated on the bank of the river. The monastery is the most famous sanctuary of the Drobnjaci tribe. According to a legend, this Nemanjić monastery was raised by Uroš I around 1252. Its church is dedicated to Archangel Michael. During World War II the church was abandoned and it was restored in 1998. Monk Lazar Stojanović painted the monastery church in 2005 and the frescoes are really wonderful!